Mining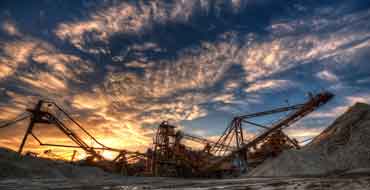 The mining industry is about the exploitation and use of metal or non-metal mineral resources. Its working conditions are demanding. If the valve sealing is not tight enough, corrosion and wear during operation will cause pipeline and valve aging to accelerate. This means more frequent maintenance is needed while the valve's lifespan shortens. This in turn results in an increased risk of facility downtime. Valve innovations are always needed in the mining industry to keep improving safety and efficiency in mining and smelting.
RAYS uses advanced design and simulation software to simulate product flow, mechanical status and wear condition. Butterfly valves and metal seated ball valves which are designed through this advanced software significantly improves the comprehensive properties of products and helps to realize a longer lead time in process automation.
RAYS valve solutions for the mining industry will help improving environmental safety, working conditions of process pipelines, facility basis & valve service life, and reduce downtime caused by maintenance.